It's the most wonderful time of the year: Springfest!
Last weekend, the Huskies hosted the second annual Springfest. Friday, April 25 was the first-ever Springfest dance, and Saturday, April 26, was filled with games and matches for several of the spring sports teams, in which Flint Hill defeated all its opponents.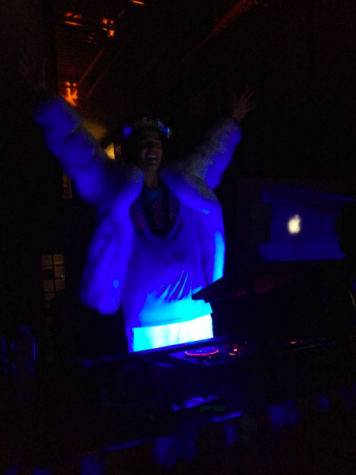 Seniors Connor Byrnes and Bryce Johnson DJ'd the dance that SCA planned. The spirit of the dance must have carried into the following morning, as all three teams participating in Springfest won their games.
Seniors Catie Chess, Madi Farrish, Katherine Doyle, and Courtney Wiley led the girls varsity lacrosse team to defeat the PVI Panthers 14-10. Junior Julia Schwartz performed well as the goalie and junior Lizzy Schwien also shot well with six goals and an 86% shooting percentage. Meanwhile, junior Annie Montagne led in assists with a total of five.
"We were really excited about this win because PVI is such a good team," said junior player Lauren Foley. "We worked well together always passing the ball and picking up ground balls, and I'm proud of Lizzy for playing so well."
Similarly, boys varsity lacrosse defeated Sidwell Friends 11-5. This victory was important for the boys, as Sidwell is a major competitor in the MAC conference. Senior goalie Drew Fellows contributed with ten saves, junior Tommy Shumway scored five goals with two assists and senior Matt Zecca scored two goals and won 11 out of 12 face-offs.
Similarly, the boys varsity baseball team, led by seniors Tommy Doyle, Josh Crummer, Reid Frazier, and Bruce Briglia, defeated the Westfield Bulldogs 8-1. UVA commit Doyle led the team to its crushing victory with his excellent pitching.
"It was a solid win against a good school, said co-captain Reid Frazier. "We prepared well by practicing hard and that is what we need to keep doing to keep up our win streak. The fan support also helped a lot."
In addition to these games, Flint Hill's first-annual 5k run was held this Saturday. Though the run wasn't for a specific purpose, many teachers, athletes and students participated.
"I did the run because it was good exercise," said senior James Frederick. It was especially fun because I had friends with me and people cheering me on the entire way."
Springfest, though the newest tradition at the school, has proven to be a very successful event.