Broadway-seasoned director boosts Flint Hill arts program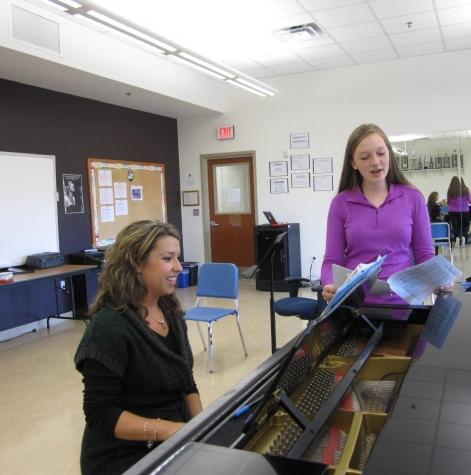 Now in her third year at Flint Hill, Sarah Pramstaller, Middle and Upper School Choral Teacher and Director of Musical Productions, is improving upon the school's performing arts program, utilizing her professional experience as a Broadway actress.
Referred to as "Ms. P" by students, Pramstaller is a graduate of James Madison University, where she majored in music education. Yet, due to her involvement in many of the school's musical theater productions, Pramstaller felt that theater also played an important role in her college experience and could not let go of it once leaving her alma mater.
"I moved to NYC after college and started auditioning right away for shows," said Pramstaller. "I was very fortunate that things happened pretty quickly for me. I auditioned daily and actually got cast fairly often. There were times of course when I had to wait tables, but, for the most part, I was lucky enough to be performing. The hardest part was knowing what was coming next."
After a successful run pursuing theatre, what came next was taking advantage of her college major and beginning to teach. The experience and lessons that Pramstaller received while on Broadway carried over to her teaching style.
By the way, Pramstaller also taught at the now-famous School of Rock.
Middle and Upper School band and guitar teacher Derek Scott, who is also Pramstaller's close friend, colleague, and co-director of the Major Minors with her, said that her "practicality and personality are the biggest evidence of Broadway on her teaching."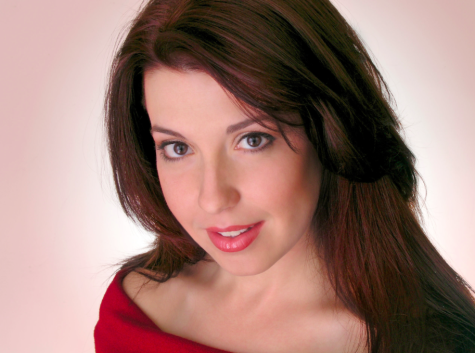 "She knows what it takes to be successful on stage from a musical perspective (and dramatically too), and she clearly conveys this information to her students," said Scott. "However, she [does not] impose her experience on students as a 'template' for success. She encourages individualistic developments in the context of what she knows will work."
Junior Michelle Pawlow, who began as a freshman in the Upper School the same year Pramstaller began her work at Flint Hill, had a similar comment about her teacher.
"Initially, coming in as a freshman, I think that [everyone is] pretty nervous because they don't know anyone, and it's a new school for most people," said Pawlow. "So, I think the fact that [Pramstaller] was new too really helped me because I really enjoyed choir previously. She's strict and she sets the rules, but she's not overpowering…I feel like knowing that she has gone through Broadway and [that] experience is reassuring because if you want to do that, she's speaking from experience."
Scott also described how Pramstaller's experience on Broadway affects the variety of the work she has produced over the course of her past three years at Flint Hill. He stated that there has been no shortage of balance between the different musical genres included in Pramstaller's  previous selections.
"I think of it like sneaking the vitamins in with the candy bar," said Scott. "I think that Ms. P does a very similar thing… This musical balance is essential [to] growing the student's abilities and fueling their desire to love what they are doing."
One general consensus between the majority of people at Flint Hill who have worked with Pramstaller at anytime is that she is always professional yet always carries a fun, playful, and excited demeanor. She smiles, she laughs, and she enjoys the time that she has with her students.
When asked to provide a few adjectives for what her hopes were for the remainder of the choral year, Pramstaller said that she she wants her choirs to be "enthusiastic, invested, well-balanced, resilient, and joyful."
View Comments (2)