Upper School students bring new spirit to a time-honored holiday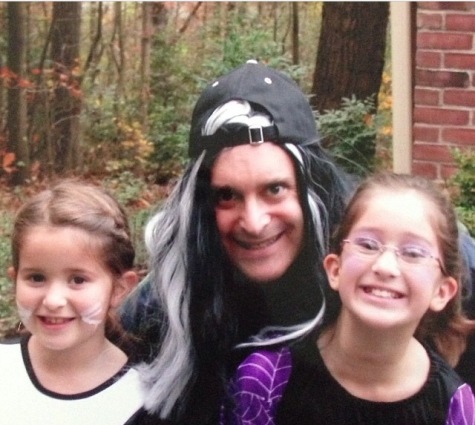 Ghouls, gremlins, witches…and high schoolers? Though Halloween has long been associated with smaller children vying for candy in their dainty princess outfits or superhero get-ups, many Flint Hill Upper School students are not quite ready to abandon this annual tradition.
For students looking to reminisce about the past or simply have fun with friends, Halloween remains a pastime celebrated by all ages. Whether dressing up in a costume or passing out candy at home, Upper School students participate in several different Halloween-related activities each year.
"My friends and I dressed up as little children in onesies with pigtails and [trick-or-treated] in the neighborhood last year," said senior Sarah Al-Qatou. "We wanted to look back on our childhood and get candy."
For another student, Halloween fun has traveled with her from Germany to Italy and then to the United States.
Having moved from nation to nation, senior Ashley Wert is able to compare festivities and candies from a multitude of places. Originally, Halloween was not celebrated in much of Europe due to its ties to the Lutheran Church, according to an article published by Spiegel Online. By the 1990s, however, the holiday experienced an increase in popularity worldwide due to influence from North American nations.
Enjoying the community approach to the holiday present in the United States especially, Wert recognizes differences in each country's festivities but agrees that many traditions are universal.
"Both Germany and Italy [celebrate] Halloween but only about half or two-thirds of the people participate in holiday festivities, like giving candy," said Wert. "I like [Halloween] here better because it's celebrated by more people and there's variety in decorations and candy."
Despite the excitement Halloween provides for some, other Upper School students no longer trick-or-treat, believing the holiday is for small children and their families. Nonetheless, several remain involved in holiday-related activities, such as offering candy to each passerby.
"I pass out candy to the trick-or-treaters at my house," said senior Olivia Stiebel. "When I was little, I loved dressing up. Now I have too much homework and Halloween really doesn't affect me as much."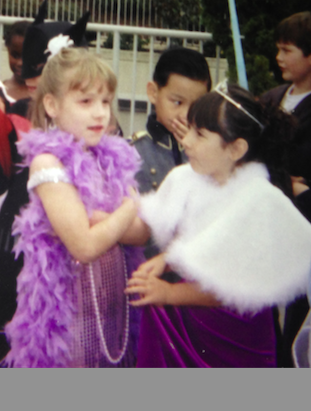 Though some students do still trick-or-treat, others believe high school students have surpassed the appropriate age to dress in costume and ask for candy.
"Last year I went as Black Dynamite, a comic book character," said senior Christophe Simpson. "I liked going from house to house and getting candy, but now I think I'm too old to trick-or-treat."
For these types of students, Halloween parties and horror movies are alternative options that still provide for holiday-related, spirited fun with friends. With these additional activities, Upper School students are able to participate in the holiday's celebrations without dressing up and walking from house to house.
"One of my friends has a party and we just watch movies and have a good time every Halloween," said junior Varvara Troitski.
Whether students choose to wear a costume and trick-or-treat or enjoy other activities, there are undoubtedly many ways to experience a scary good time during Halloween.
Leave a Comment