This year's entertainment awards season parallels the recent diversity conversation at Flint Hill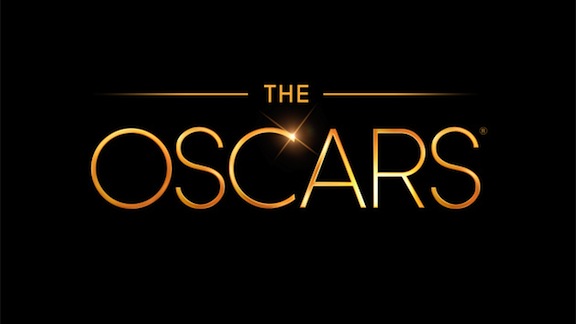 The time between early January and mid-February marks the annual awards season, when certain artists are rewarded for the work that they have produced throughout the previous year. Every year, this season culminates with two particular award shows, the Grammys and the Academy Awards, a.k.a. the Oscars. Yet, this year was different. This year a new conversation entered the mix, stronger than it had ever been before: the conversation about diversity.
This year's discussion of diversity was not simply isolated to Hollywood. Instead, it has spread throughout the nation, forcing people to question the roots of the issue, whether or not it relates to other important issues involving civil rights, and what steps should be taken in order to resolve it.
Interestingly enough, this year's Oscars—attacked for the extreme lack of diversity among its acting nominees—took place only a few days after the Flint Hill community exploded with its own diversity conservation, following the publication of the op-ed piece titled "Enough."
The question remains: Are all of these conversations somehow related, and, if so, why has this year been one in which they have particularly risen to the forefront?
Mia Burton, Flint Hill's Director of Diversity and Inclusion, believes social media has played a major role in bringing these various conversations together.
"Yes, [there is a parallel between the conversations in Hollywood and at Flint Hill about diversity, as we see] with media, with social media, with especially the article in The View—[specifically in] the comments section, the discussions there—and the discussions that people have with each other…There is a connection because we are living in an information society where everyone has access," said Burton.
This year's discussions involving diversity would not have been the same without the presence of social media. This online medium has made it even more evident that people are angered by the fact that talented actors, particularly those of color, are not given the same recognition and opportunities abundant among primarily Caucasian people within their ranks.
"I think, overall, I was just disappointed because I really feel like Hollywood should be more diverse," said sophomore Henry Jeanneret. "They couldn't nominate one black actor? I just don't understand why they couldn't just at least [nominate] one—I'd like there to be more than one. It [just] shouldn't be all white."
Many people were asking the same question. Why were all of the nominees within the major categories (with the small exception of the Mexican director, Alejandro González Iñárritu) Caucasian? Well, a lot of it speaks to the nature of Hollywood and the types of films that are made as well as the mentality of money-making within the industry.
"I think setting takes precedent," said senior and leader of Filmmaking Club, Sam Achtermann.  "I mean, when you have a movie about a 1920s film production [with] 1920s film stars and 1920s film executives…it just doesn't make sense that there would be a lot of diversity. But, for a film [in which there could be] diversity, and [there isn't], I think that's more of an offense."
It is true that, of the eight nominations for best picture this year, six were either biopics and/or films based on novels. This means that, within these movies, there was less opportunity to play with the amount of diversity. Yet, it is questionable whether this can used an excuse for the complete lack of variety among this year's honorees.
Hollywood runs on profits. Many producers believe that a movie with a Caucasian lead will make more money than one led by a person of color, contributing to furthering the norm of the typical white-male lead. In particular, the growth of this norm was demonstrated recently by the uproar after the casting of black, British actor, John Boyega, in the leading role of Finn in last year's Star Wars: The Force Awakens.
Even Ridley Scott, revered director and mind behind this year's The Martian, admitted that there was definite Hollywood racial bias when asked why white actors were cast as Egyptians in his 2014 film, Exodus:
"I can't mount a film of this budget, where I have to rely on tax rebates in Spain, and say that my lead actor is Mohammad so-and-so from such-and-such. I'm just not going to get it financed. So the question doesn't even come up."
This was a blunt answer, but it was indicative of how the business side of Hollywood truly operates.
Looking at this year's Oscars, it can definitely be said that its group of nominees was much less diverse than that of the equally popular Grammys. There are many reasons for this disparity. For one, the music industry is not nearly as exclusive and elite as the world of Hollywood. In addition, there are also many more varied categories for which artists who make music (even comedians) can be nominated and receive a Grammy.
But maybe there is another reason – maybe, today there is just more opportunity within the arena of music than there is in film.
Of course, Hollywood is a much more narrow and expensive industry. More money, planning, and infrastructure is needed to produce film than a song. And, especially nowadays, film studios face new competition with internet streaming mediums. Though the music industry has also been affected by streaming, it has benefited as well from it as more artists now have the ability to release their music without a large company backing. However, even despite the fact that Hollywood is a more elite, cutthroat industry, this does not mean that minorities deserve any fewer opportunities other actors, actresses, writers, directors, producers, et cetera.
During the last few minutes of his opening monologue, Chris Rock, African-American comedian and the host of this year's Academy awards, stated what he believed was the true reason behind all of the controversy.
"It's not about boycotting or anything," he said. "It's just, we want opportunity. We want the black actors to get the same opportunities as white actors. That's it…and not just once."
No matter how complicated and in-depth the conversations justifiably become, Rock makes a point that applies not only in Hollywood, but all over the country as various conversations involving diversity take place, including within the halls of Flint Hill.