Flint Hill students launch clothing design company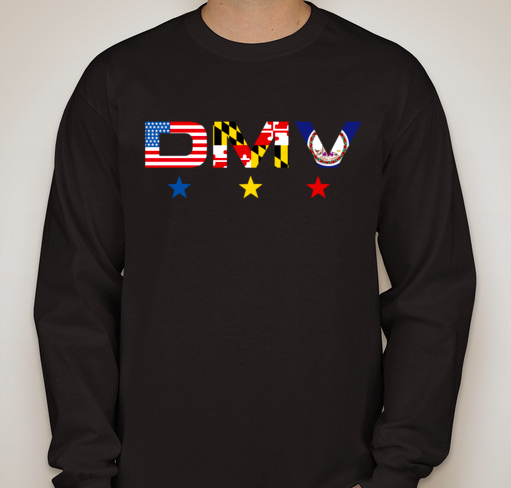 Hang on for a minute...we're trying to find some more stories you might like.
"I'm convinced that about half of what separates the successful entrepreneurs from the non-successful ones is pure perseverance." – Steve Jobs
Rohan Sindhwani, Duncan Adams, and Peter Tojsl live by these words. Entrepreneurship calls to the three juniors; to them, it is more than just a passion.
Together, they are the cofounders of Nova Clothing Company. Nova Clothing Company is a fashion company that creates region-based designs and custom logos for companies and local organizations. Founded in 2015 from Flint Hill's small business start-up class, the company has flourished beyond the classroom and now the dynamic trio has secured multiple contracts.
After the class had ended, the three pursued their project, continuing to work together to sell shirts, market their brand, and create content for other entities.
Their first major product was the DMV shirt, a graphic printed shirt that sold for 20 dollars. The article reached over 90 customers.
Of this product, Sindhwani said, "We tried to make an unique product that captured the local heart and identity of this region. It was creating the right design and unique marketing advertisements that differentiated our company. Yet, there were many tribulations along the way that we encountered: from marginal costs to the legal paperwork to social media campaigns to delivery, there were many opportunities for us to give up. But we always kept our head up and looked for new paths to take."
Currently, Adams is the chief creative and managing officer, Tojsl is the chief operations officer, and Sindwhani is the chief financial officer.
In the developing stages, Tojsl even went door to door selling the shirts.
"We are not afraid to take chances and risks," he said. "Even with our brand, we have faced many tribulations, but we have persevered through them every time. People have doubted our ability, but what keeps us going after all of this time is proving those doubters wrong. The key to being a successful entrepreneur is to not give up when you see the light at the end of the tunnel."
They have now branched off into fashion consulting, creating designs and logos for corporations and clubs. Their journey has led them to work with pioneers in the fashion industry, the company Alibaba, CEO's of factories, and dozens of customers.  
While they have accomplished a great deal in such a short time, they are not satisfied.
"We still have great hopes and dreams for our company," Sindhwani said. "There is so much more we want to accomplish."
While specifics may elude them at the moment, the three have set high goals for their blossoming enterprise.