Student innovation leads to club creation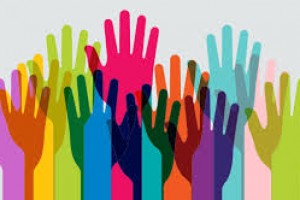 Hang on for a minute...we're trying to find some more stories you might like.
Since the start of the school year, a number of influential clubs have been created. These clubs include Science Olympiad, Medical Society, and The Octagon Club, which are run by Cameron Sabet, Aryaan Hussain, and Claudia Wood, respectively. Sabet and Hussain, both of whom are new to the Flint Hill community, are excited to discover more about the community as well as contribute to it with their clubs. All of the club leaders are dedicated and truly interested in helping to improve our community, and they appreciate all of the support so far.
Science Olympiad is a club that is part of the National Science Competition that encourages innovation through STEM studies. The members of the club are planning to conduct experiments this year and construct vehicles and aircrafts. They hope to encourage other students to work together to delve deeper into STEM studies.
Cameron wants to thank the community for their support; he is especially thankful to Upper School Science Teacher Peter Christy and Upper School Classics Teacher Ken Andino, saying, "I couldn't have started Science Olympiad so successfully without them!"
Many Flint Hill students have already shown interest in Science Olympiad, and they are currently in the process of making a team. They plan to take part in the regional STEM competition.
Medical Society is a club that enriches students' learning with additional knowledge about medicine, and Hussain hopes to help develop those students' passions about the subject. Throughout the year, the club members will strive to create an environment where everyone can come to learn, discuss, and share ideas about the medical field.
Hussain encourages us all to embrace our interests in medicine, and says "come by the Medical Society meetings whenever possible, even if you are not officially part of the club!"
The Octagon Club is a new service club at Flint Hill whose purpose is to offer opportunities to students to gain service hours while bringing Flint Hill closer to the community outside of our school. They work with their sponsor, the Optimist Club of Greater Vienna, to complete service projects in and outside of Flint Hill. The Octagon Club has been successful in many projects, including Special Olympics and sending candy bags to troops overseas.
Wood wants to remind us to continue to stay involved outside of our community.
"Thank you for participating and donating in the Husky Dress day a couple of weeks ago," she said. "And, please donate to our toiletry drive!"
All of the members of The Octagon Club are continuing to work hard to find new projects and opportunities for our community to take part in.
There are a number of new clubs this year, and many people in our community have already expressed their support and joined these clubs, showing the true Flint Hill spirit of making the most of every opportunity while also encouraging others to do the same.