A Junior Challenge Sparks Bonding and Competition Amongst Advisories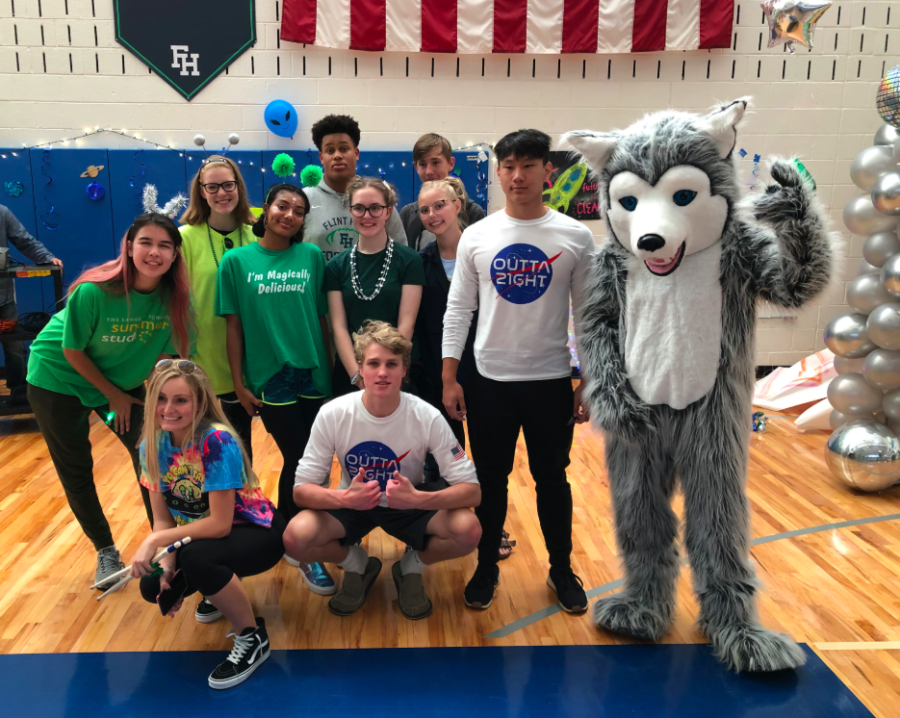 The Junior Advisory Challenge is a school spirit event before Homecoming that spanned from October 1st to October 18th and was created by Mr. Weeks, the Junior Class Dean. This challenge not only embodies the four core values of Flint Hill but it also creates advisory bonding. Advisories earn points by completing challenges and taking pictures with the required people or in the required location. The two awards for the winning advisories are the Junior Advisory Fall Champion, which goes to the advisory with the highest total points, and the Junior Husky Award, which goes to the advisory with the most completed challenges. 
The most popular challenges were: "take a picture with the Four Core Values"; "take a picture of your advisory sharing a meal"; "take a picture with the new middle school in the background"; and "take a 'stair family photo' in the learning commons." 
The advisories that participated are the Andino advisory, the Bock advisory, the Frost advisory, the Goldstein/Schwartzman advisory, the Rentz/Sheets advisory, the Santos advisory, the Snyder advisory, and the Uher advisory. 
Junior, Joy Alemu from the Goldstein/Schwartzman advisory said, "I think the junior advisory challenge helped my advisory bond. We all got super into it and we enjoyed working together in order to hopefully win."
Junior Holly Fan from the Uher advisory said, "it was fun and it really bonded my advisory and it was a good way to get in touch with people that you wouldn't normally talk to."
So far, the Goldstein/Schwartzman advisory has submitted the most challenges, but Mr. Weeks will announce the winner next week so stay tuned!