"senior szn" is NOT cancelled!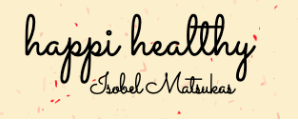 To all of my fellow seniors who are feeling overwhelmed, uneasy, or at a loss regarding our upcoming final year of high school: we have to try our best to find the bright side. I promise, there is a bright side – multiple bright sides, actually! 
First of all, we don't even know what we are going to "lose," I put quotation marks around "lose" because you can't lose something you don't have, and we don't know what is going to happen yet. Flint Hill did a great job of making the seniors feel special last year, and even though some were upset (and rightfully so) about their second half of the year, the new changes were seemingly well received. Everything we will be going through during this upcoming school year is going to be new to everyone. Although everyone lives a different situation and has a different class schedule, all seniors are experiencing some of the same feelings. 
I've been thinking a lot about how we can still have our "senior szn" with everything being so unknown. Because of that, I've been brainstorming to come up with some fun ideas we can do with friends – while socially distancing, outside, or at home.
The "quarantine classic" of sitting in opened trunks or on blankets in a parking lot 

Another "quarantine classic" – walks!!

Is anyone else really excited to be able to spend more time outside this fall to take in autumn's beautiful colors?!

Throwback!! Pick up Santini's or Tropical Smoothie, but picnic at a nearby park or parking lot

Miniature homecoming bonfire night in a backyard fire pit (and a bright side… you can make s'mores!)

Find the best stargazing spot in Northern Virginia! (Bonus: explore before summer ends to try catching fireflies!)

Find the best sunrise and sunset spots in Northern Virginia! 

Your very own white-out while watching a televised sports show on someone's laptop (you can pretend to cheer on the Huskies or adopt a team for the game!)

Play games online and facetime the group while playing.

The "quarantine classic" of trying out new recipes! This year, we are going to be at home more, so it might be easier to try cooking as a family. Another idea for this year, since we are going to be bringing our own lunch, is to try meal prepping for the week ahead, which saves time, money, and energy!

At home study groups! Since we aren't going to be able to work together in school as easily, it could be a good idea to facetime students in your class while you all work on the homework. Or, have a facetimed office hours at the end of the day either after you get home from school or after everyone logs off of our last class on virtual days.
These are just a few of the things we are still going to be able to do, and some things we wouldn't normally do but have the opportunity to do now and can have fun with. I'm not here to tell you it's all going to be perfect, but even perfect isn't perfect. It's not even the "perfect imperfections" that make life interesting; instead it's the unscripted imperfections and moments that weren't planned that happen to make the best memories. 
I'm sure there will be bumps in the road, but think about all that we've already gone through and how we've adapted. Think about all that we've had to learn and how we've strengthened certain relationships and learned what's truly important. Think about how this is just another chapter in our lives and that we can choose what's written on the page. We can all try to make the best of it and create memories that are truly like no other senior year. We are quite literally going to be history, so let's make it worth reading, retelling, and most importantly, remembering. Here's to the Class of 2021!