Annual Winterfest Dance Continues to Impress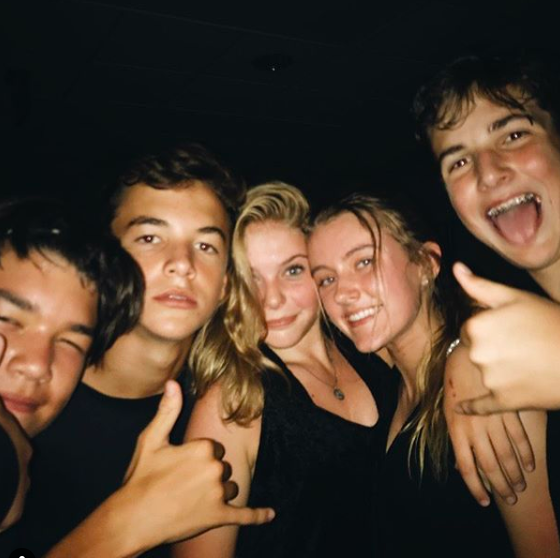 By Avi Lamba, Sports Editor
January 31, 2019
Hang on for a minute...we're trying to find some more stories you might like.
Flint Hill's Winterfest 2019 kicked off with the annual Winterfest Dance on January 25. The Upper School gathered in the Commons from 8-11 p.m. to dance, socialize, and have fun. There were many attendees from all grades with an all-pervasive camouflage theme. The students had a lot to say after the event.
Freshman Tyler Gardner said, "[The Winterfest Dance] was a great time to hang out with my friends. It was amazing in every way, from the music to the atmosphere. Overall [the dance] was a wonderful experience, and I can't wait to attend next time."
Senior Jacob Testwuide also thought the dance was a great experience, but he had ideas to make it even better next time.
He said, "I have been through many [dances] throughout my Flint Hill career, and this placed as one of the most fun experiences. Not many were there from my grade, but the student body bonded as a whole. There were still ways to improve the event though. I would have had a better time if there were snacks and a better song selection. I'm not a fan of hip hop, but it is best for the dance. I can't wait for the next one."
Many other students also believe the dance would be better with more snacks. In the past, when foods such as chips were provided, all who were present thought it was a great part of the events. It was interesting to discover how many Flint Hill students are foodies, and are lobbying for snacks for the next Winterfest dance!
Junior Dawane Young said, "Everything was great about this dance, especially the picture booth. It was lit."
Although there were differing opinions about the music selection at the dance, the student body had a great time overall. Friends seemed to bond, dance, crack jokes, and share laughter. It was an enriching evening of fun, frolic, friends, and memories.
The Winterfest dance led to athletic events scheduled to start the next morning after the dance and carry on until Saturday night. The dance was a great event and succeeded in raising the excitement tremendously for the rest of Winterfest events at Flint Hill.