Student forums spark change at Flint Hill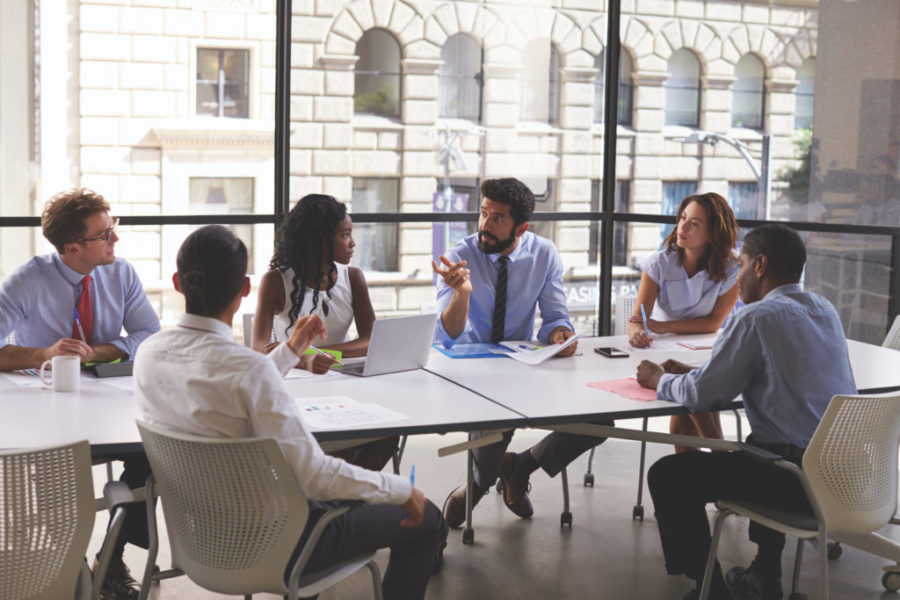 The idea of the student forums is to promote empathy and understanding. Though some discussions have been more successful than others, both student and teacher facilitators agree that there is room for improvement. After all, these things take time.
So, what are the plans for next year? Will these forums continue? And if so, how can we improve them?
"Next year, we were given permission from Mr. Reed to make [student forums] a more regular thing; we should be hosting these forums once a month (or so)," said Upper School Technology Integration Specialist Nate Green, one of the teacher facilitators. "In the future, we would like these student-to-student forums to be employed anytime something controversial comes up in our community or in the world. We want to train more facilitators and develop more leaders so that it can be completely student-run."
For the most part, the student forums have done a good job of bringing these topics to light, but the real issue comes from individual attitudes. I hate to generalize, but too many students view things like forums and special town meetings in a negative light: they feel as if anything Flint Hill puts out will not benefit them, and that it is a waste of their time. This kind of close-minded attitude is preventing understanding, which is crucial if we want our community to be one full of kindness and compassion.
"There's an inherent stigma surrounding what the administration does," said senior Thomas Norberg. "But in this case they're trying to get us to talk about issues in a way that can be productive for the school environment."
"There were definitely students willing to get involved, but still too many students had a negative attitude coming into it without even trying," agreed senior Nadine Ahmed, who was one of the student facilitators this year. "The atmosphere made people uncomfortable to share their opinions."  
Obviously, change doesn't happen overnight, and it is difficult to make people more open-minded and willing to share their opinions. We all fear rejection, and sharing opinions, especially in groups, can be intimidating. So what can we do about it?
"Maybe next year we will find a way to make it more engaging," says Ahmed. "I think we need to split people up differently, not by advisories. There were too many friend groups ganging up on each other, and it wasn't productive."
But hopefully, by making these forums a more frequent occurrence, people will be inspired to be more respectful and compassionate human beings. At least, that's the goal:
"Though the forums may seem small, I truly believe that they have the capability to truly change the culture at Flint Hill," says senior Rachel Hall, another student facilitator this year. "Helping lead the forums this year has been such a great experience because we are trying to create a community where the grade levels feel comfortable talking to each other about sensitive issues.
This is only the first year we have really done this to this extent, I have hopes this can continue to be a success in the future."
"We hope to facilitate face-to-face conversations about issues of importance (and often controversy) in our community. I think we have accomplished those goals to an extent. But, this will take time. We're trying to change the culture at Flint Hill," says Green.
For Further Reading: Mr. Green has also written two original blog posts regarding topics addressed in these forums–linked below: