Neon Dance Lights Up the Night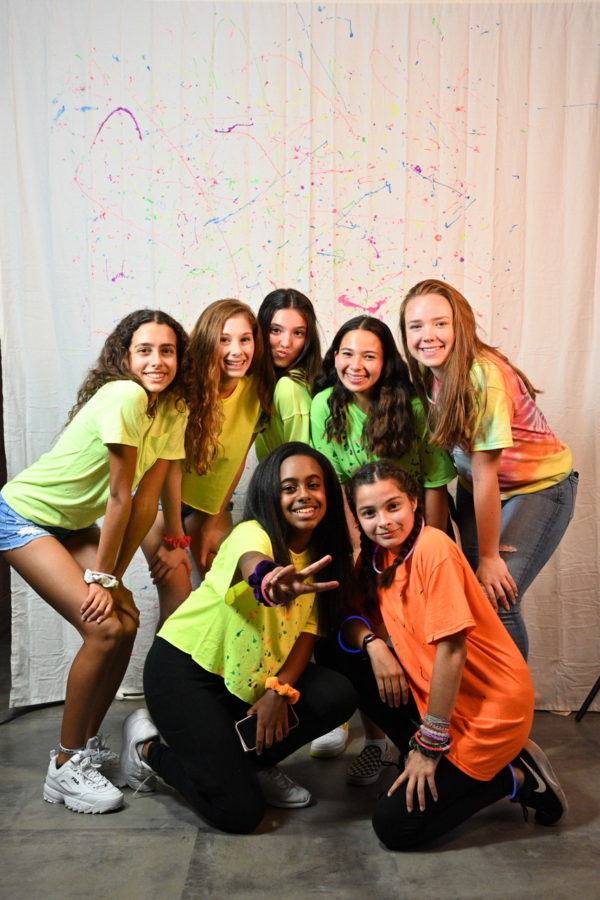 By Joy Alemu, Editor
September 30, 2019
The Back to School Dance is a memorable occasion that sets the stage for the dances to come. This year it was held on September 13th from 8 pm-11 pm. The dance did not disappoint and was an opportunity for students to forget the first-week-of-school blues and let loose for a fun night.
The Student Council worked hard on banners and making sure that the dance would be memorable for students. In previous years, it was apparent that students wanted to have snacks at the dances. So this time, the Student Council listened and took the advice of students, and provided snacks like Rice Krispies and fruit snacks.
This dance literally lit up the night with its neon theme, the additional glow sticks and fluorescent paint that were handed out at the front entrance. From the music to the photobooth, this dance had it all. 
"I had a lot of fun. It was so fun to dance with my new friends and hang out with them," freshman Lena Bruck said. 
This night is the first taste of school dances for freshmen. After hearing about what high school dances were like throughout their middle school experience, they could finally experience it. However, it is not only the freshmen who enjoyed the dance. 
Junior Gelila Yimtatu said that "it was pretty great. I was able to dance with people that are not in my grade that I didn't know." 
Though students have different tastes in music, the dance provided bops that everyone could dance to. The first dance was the paving for many amazing memories at dances to come. It was an amazing event where people bonded, danced, ate, took pictures, made memories, and will kick off an unforgettable 2019-2020 school year.