Latin Field Trip to Johns Hopkins University
On January 21st, Latin students from Latin 3 Honors, Latin 4, and AP Latin classes had the amazing opportunity to visit Johns Hopkins University in Baltimore. After a short bus drive to Maryland, students began their itinerary for the day by meeting a long-time Classics professor, Dr. Matthew Roller.
 Dr. Roller discussed a passage written by Julius Caesar with the students, providing professional insight and take on Latin literature. Students also got to give their interpretation of the text by putting their translation skills to use.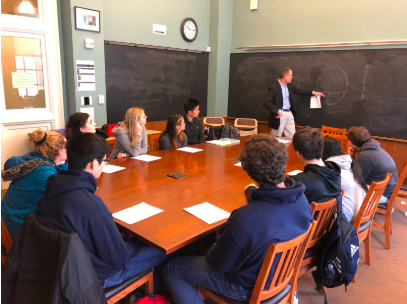 Later, the students visited the Johns Hopkins Archaeological Museum, where they got to investigate several ancient objects. Specifically, they explored the history of Roman Epitaphs (gravestones), even getting to translate some of the messages inscribed onto the stones.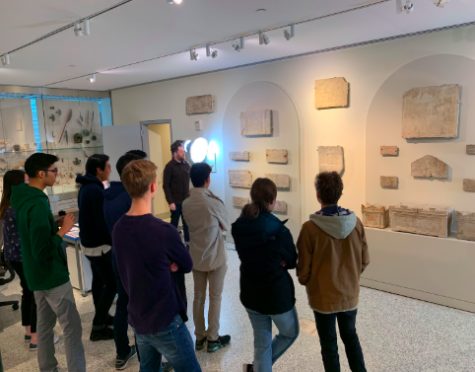 Afterward, the group got a tour of the campus led by a small group of alumni and faculty. Not only did the students get to see the Latin department, but they also got to see a large portion of the campus from the state of the art on-campus labs as well as the medical school.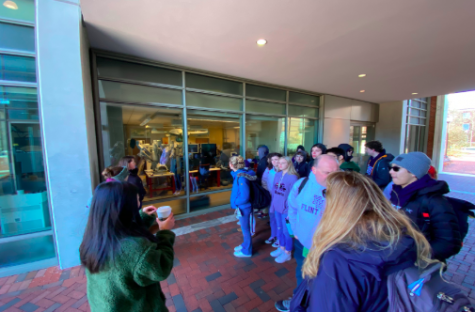 After touring the campus, the students had lunch around campus also getting to go to the Johns Hopkins Bookstore to pick up any last-minute souvenirs. 
The day trip to Baltimore was a fantastic opportunity for members of the classics department to get a taste of college life and how Latin fits into it. The Classics Department would like to extend a huge thank you to Classics Department Chair Woojin Kim, who organized the tour at his alma mater.