Flint Hill's Difference-Makers During COVID-19
Even in the midst of a deadly pandemic, Flint Hill's students are finding ways to spread positivity by helping others. Due to the coronavirus, service hours are now suspended for the rest of the school year, but this news has only encouraged Chloe Kahler, Nathan Bui, and Asher Wright to do more. These students recognized that there is a food and mask shortage in the Northern Virginia area and used their resources to create masks and kits for local children and workers.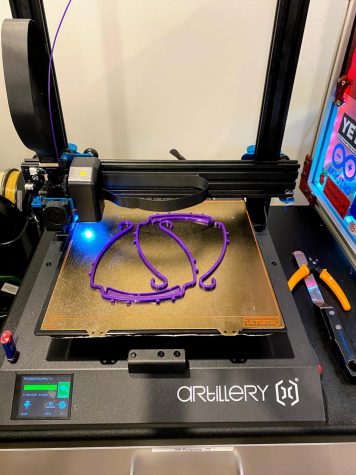 Freshman Nathan Bui used his 3D printer to create medical shields to help fill the mask shortage. "The first donations went to a rural hospital in West Virginia and a retirement community in Loudoun County which experienced an outbreak," Nathan informed. He also sent them to friends and family in Singapore. Nathan has made about 125 masks already and is getting requests for more. Hopeful that he can continue to aid as many people as he can, Nathan remarks, "I will continue to make masks as long as there is a need."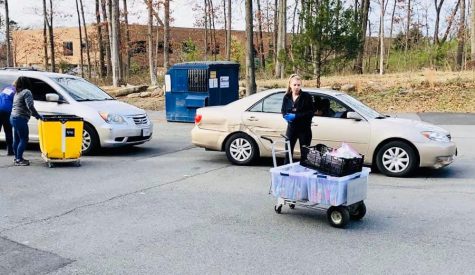 Junior Chloe Kahler shared her love of Disney with underprivileged kids by creating bundles of crayons, paints, snacks, and coloring books. With the help of donations from Flint Hill students, she was able to make over 100 kits. She partnered with Women Giving Back to distribute her kits during the organization's weekly free food drive-thrus. As this virus continues, she hopes to collaborate with peers to make a greater difference in her community.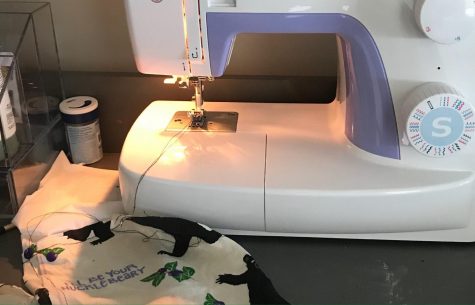 Freshman Asher Wright is using his sewing machine to make as many masks as possible. He got the idea after finding spare fabrics, elastics, and thread at home. After running out of thread, he has chosen to use ribbon and string to attach the back. When asked about how he has been distributing his masks, Asher commented,  "I am giving them to pretty much anyone who asks for them, and when I have enough, I'll start giving them to the people who work at the front desk of my apartment building, grocery store workers, and anyone else who can't work from home." 
Watching how these students have spent long hours and days to support neighbors in need, Flint Hill's very own service Coordinator Linda Okoth praises them and continues to encourage students to remember the importance of supporting our service partners during this crisis: "Families who are food insecure, teens who are homeless, or animals without shelter experience crises that may be out of our sight in 'normal times,' but hopefully never out of our minds." 
As this pandemic proceeds, let us continue to be grateful for what we have whether it may be the health of our families or the food and shelter we have and stay hopeful even during these strenuous times.