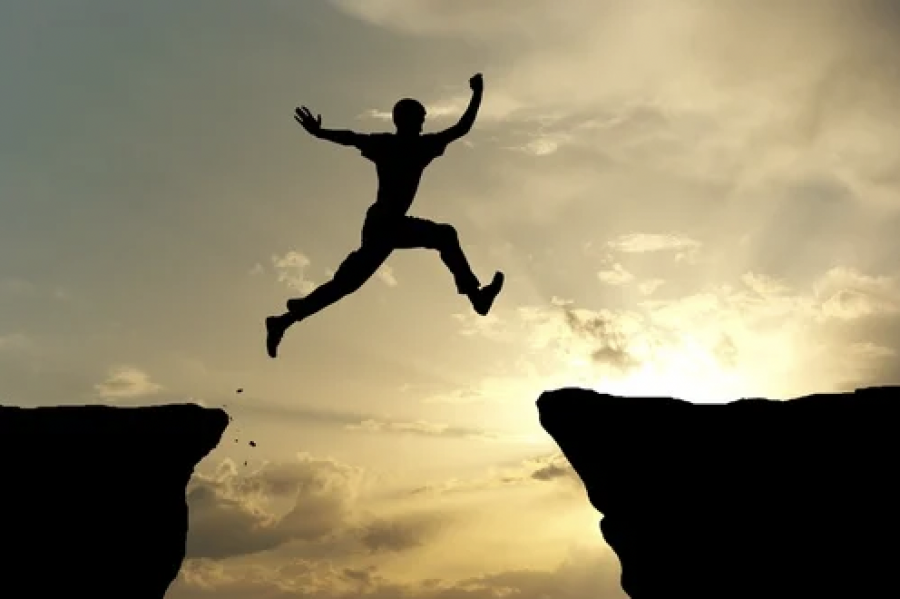 As we enter the second month of 2021, fully-fledged into the new year where COVID-19 remains a top concern, it is more important than ever to solidify goals and create a positive mindset. Being a senior this year, I have seen and felt for myself how devastating it can be to feel like you are missing out on things you have been waiting so long for. My grade has lost every familiar aspect of our senior year and has been forced to adapt and adjust in order to set ourselves up for success as we barrel towards the future. 
Developing a forward-thinking mentality works differently for each individual, but there are underlying keys to creating beneficial habits for one's being that can help to ensure that each of us ends this year feeling accomplished and that we've made the best of this difficult situation. One surefire way to set yourself on track for a productive year is to set and work to meet goals. Now, I know what you're thinking. We've been asking to make hopes and dreams or simply put, goals for ourselves for years now. However, in this time of uncertainty, being forced into isolation where our minds can easily run rampant, setting simple and achievable goals can put your mind in the right direction for a beneficial mentality. What has worked best for me is setting weekly goals to accomplish. Therefore, you can see the direct results of your forward-thinking and can constantly work to do better for yourself. In my case, I am quite messy and have worked hard to keep my room clean. By setting this goal for myself, I have worked to push against my laziness and put things away as I go through my day. Being forced to stay in my room for much longer than in years past, it is vital that I maintain a clean space where I can feel relaxed and productive. 
Furthermore, without sports and training, as usual, it has been difficult to find the motivation to stay active and healthy. While I can't say I've been working out very often, the way I work to stay healthy is by making delicious yet nutritious meals. Quarantine has greatly contributed to my love of cooking and I have worked to utilize that goal of cooking as often as possible to keep myself engaged and happy with creating fun, new recipes for myself and my family. 
Drastic change is difficult for our mentalities and oftentimes hard to adapt to. However, with the implementation of goals for yourself, it is much easier to find ways to stay motivated and feel like you are doing good for yourself. I won't lie, it has been crushing to lay in my bed thinking about "what could be" if it weren't for the pandemic. However, time is moving regardless! Why sit and mope about something we can't change? Instead, I push myself to get out of bed and work to remain positive by making the best of what I can do and what I do have. These difficult times won't last forever. So, spending this time in isolation by learning what works for ourselves and developing healthy habits that keep us engaged and productive are vital to creating a positive future. I may not have the senior year I envisioned, but I won't sit back and simply watch the time pass in sadness! I will continue to strive to make and achieve new goals for myself, doing what I can to enjoy my senior year safely and productively. Maintaining positivity during this time is much easier said than done. However, creating healthy habits in any way possible and working to maintain a happy mindset despite the circumstances are lessons that will positively impact your life forever. If we can get through this pandemic by feeling happy and accomplished, we can do ANYTHING!