An Ode to Junior Year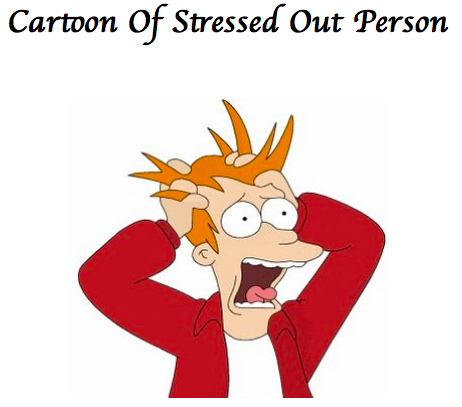 Hang on for a minute...we're trying to find some more stories you might like.
Thus far throughout my seventeen years, I have learned that obstacles will, and often must, play a quintessential part in the ultimate learning experience. These obstacles pose threats to our successes. They threaten us as scholars, as athletes, as painters, as musicians, and as photographers.  However, I had always found that at Flint Hill, ineluctable obstacles could never truly pose a great threat. I had a firm grip on life, and although at times I was faced with a seemingly inconceivable challenge, life's lunacy remained somewhat simple. That is until I became acquainted with the herculean obstacle known as Junior Year.
The ideal student plays varsity sports, while maintaining a G.P.A. over 4.0 with an average of 30 or higher on the ACT, and sings and dances and photographs and paints and runs, is a medalist, published writer, computer genius, and mathematics whiz.  It's a never-ending torrent of possibilities, expectations, and achievements. This is the mania and the madness that we are expected to conquer at the modest age of sixteen or seventeen, and it is indubitably maddening.
The summer before Junior Year, I was riveted at the thought of being an upperclassman. I would be driving to school; no more bus, no more listening to NPR constantly with my father in the driver's seat. This was the year of me. I would rise to the top and do all, achieve all, and be a part of all. That's what is expected, right? Straight A's, awards, perfect test scores, college counseling meetings so that, eventually, I could be able to attend some top notch college and live the perfect life. Who wouldn't want that?
I began in September as an avid learner, filled with hope and ambition. Now, my April self has lived through what is so effortlessly portrayed as Junior Year. Let me be one of many to say: It's rough. I began to feel overwhelmed. This notion that I had to be perfect Leyla and smiley Leyla all the time began to weigh me down, and eventually, began to tug at my heart. I was brought up in a world where everyone had to do everything, and when you were done doing everything, you had to do a little more. Where was the break? Where was the love for learning? It had been lost in a tormenting cycle that simply takes and takes and takes until you're up at night wondering where you left your sense of zeal.
I was so afraid of failing. I was afraid of not receiving Headmaster's; I was afraid of not getting into summer programs. I was even afraid to run track, because how could I possibly add something else onto the incessantly expanding list of everyday activities? On, and on, and on. In January, I decided that it was time I should begin to relocate and rediscover my sense of self.
I did this by eliminating anything and everything that did not leave me radically buoyant. Anything that stressed me out was off the list. No more volunteering for things I didn't have time for and no more signing up for things that didn't really interest me. I decided to do the things I truly love: writing, leadership, service, and singing. While my academic schedule remained brimming with intensity, the activities I took part in after school were those that filled me with pure joy.
I began to develop a new philosophy. I recognized that if I make mistakes, I should embrace them, learn from them, face them, and let them go. No more holding on to "what I could have done?" or "If I had just worked harder." Life is too short to live in constant regret. Welcome your imperfections and accept them for what they are.
Soon, I will be applying to colleges; the big universities with the big admissions officers who will, inexorably, make a decision as to whether or not I am the right or wrong choice. However, I have realized that there truly is no right or wrong. I am cognizant of my worth, and I persuade you to remain cognizant of your own. I am excited to move past the coveted vision of attending the college which will ultimately lead me to obtaining the job, which will guide me to living the life. No. I have learned to broaden my spectrum, and whether that means state schools, Ivy Leagues, or liberal arts colleges, I am excited.
So yes, let the inescapable wrath of junior year suffocate you, devour you, and at times, discourage you because, really, what other choice do you have? But never, ever, forget your sense of self. Remember that there are times when everyone feels the infuriating sense of defeat, but do not equip your obstacles with the tools to conquer you. Triumph over the unfeasible, and bask in your successes. As Nelson Mandela once stated, "Our deepest fear is not that we are inadequate. Our deepest fear is that we are powerful beyond measure." I encourage you to dream forth, embrace your power, and never, ever, strive for perfection.