Flint Hill teams reach conference finals in highly successful seasons
There is one question that tends to elude all basketball coaches: Who do you turn to when your team is down in the closing moments? The coaches can then either play through their star and highest volume scorer, or they can decide on a battle-tested and proven senior leader.
Down one with under 30 seconds to play in the Mid-Atlantic conference (MAC) basketball final, Varsity Boys Basketball Coach and Upper School Director, Rico Reed, chose both as he organized a play for senior Sam Worman, who had averaged more than 20 points in the prior two MAC conference tournament matchups.
Reed isolated his player against the St. Andrews school defender and had Worman attack the basket. Worman was able to muster a clean shot, but could not convert and left Flint Hill on the losing end 60-54.
Prior to the championship game, Flint Hill narrowly upset archrival Potomac, as well as  undefeated and top-seeded Maret school in a shocking eleven-point victory.
Even though the Huskies did not prevail, two straight trips to the conference finals and the state tournament have raised their prestige and established Flint Hill as a dominant force for years to come.
Reed believes that Flint Hill was already one of the best basketball programs in the MAC and will continue to establish itself as a successful team in the D.C area.
"The prestige and tradition of the basketball program at Flint Hill has always been high," he said. "We feel that the bullseye is always on us because we set the standard in this conference. We have played for the conference title in eight of the last ten years."
Senior Greg Harris noted some contrasts between this year's team and last year's
"This team had to play smaller on defense and thus made rebounding a key for us."
Reed countered Harris' point however, by saying that both teams had a common goal and a reason to strive for success.
"They shared a vision last season, and it carried over to this season," Reed said. "The approach to the game was the same, but the style of play was slightly different."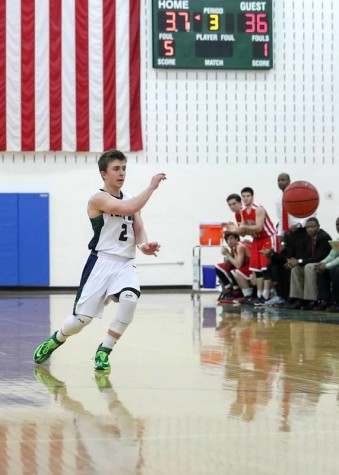 As for the lady Huskies, the girls varsity team also had a successful season, despite losing in the conference final 38-33 to Sidwell Friends.
PE Teacher and Head Varsity Girls Basketball Coach, Jody Patrick, credited trust and team affinity for the success this season.
"Team chemistry played a big role in our team's success," she said. "It is very difficult to reach championship games and we did so this season because the players trusted each other."
Sophomore Tori Herman also believes that this year's run was largely due to the sense of camaraderie that the girls possessed.
"We had eight seniors this season, so they were a huge part of our team," Herman said. "They were extremely encouraging to all of the juniors and sophomores and always had motivating things to say before games."
Patrick also believes that her seniors played a large role in the team's second straight run to the conference finals.
"Our fourth years showed strong leadership and led the way both on and off the court," she  said. "I asked the seniors to step forward and lead the team, to show the younger players how to become leaders like themselves."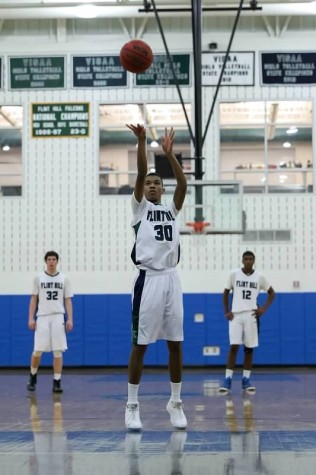 After both teams had excellent runs in the ISL and MAC tournaments, both the boys and the girls teams continued into the VISAA state playoffs. The boys suffered a harsh defeat in the first round against eventual semi-finalist and fifth-seeded St. Christopher's School by a score of 84-46. The girls also lost in the opening round against tenth-seeded St. Gertrude School after closing the game to within five points