Flint Hill Fall Athletes Compete In MAC and ISL Tournaments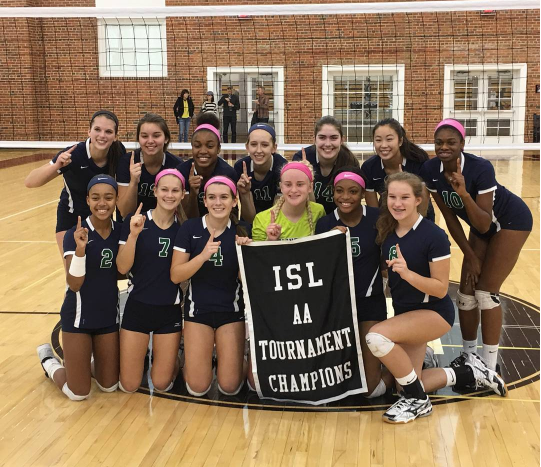 By Shiv Lamba, Co-Sports Editor and Co-Photo Editor
November 30, 2016
An exciting fall sports season resulted in success for Flint Hill athletic teams. The Huskies brought home two Mid Atlantic Conference (MAC) titles and one Independent School League (ISL) title.
Varsity boys soccer ended with a league record of 10-3-1 and overall record of 11-6-2. Despite the struggles they faced, such as losing junior All-Conference recipient Tate Rusby-Wood for much of the season due to an ankle sprain, the boys managed to grind out wins in important games and win both the MAC League and Tournament. This, however, was no easy feat.
"The final games of the MAC [regular season] and the MAC tournament were our toughest, but we fought as hard as we could and we were able to get it done," said junior Alex Shahmirzadi.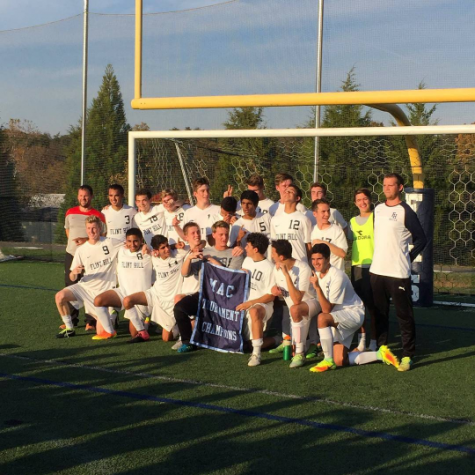 Following victories in the MAC League and Tournament, Shahmirzadi won All-Conference and Virginia Independent School Athletic Association (VISAA) second team.
Senior Jack Wyant said, "I will definitely miss this experience. I'm sure it will hit me hard when fall comes around again and I'm off at college wishing I was screaming olé like a maniac out the window after an away win or just simply listening to Coach Brown scream at [one of the] Rizkalla [brothers]."
Varsity girls volleyball added banners for both the ISL League and Tournament.
"Winning these titles were extra important to varsity volleyball as it allowed us to play in the Metro City Championship," said sophomore Krissy O'Malley.
Varsity volleyball went on to defeat Holy Cross in the finals three sets to none in the Metro City Championship. Volleyball finished the season with an impressive 7-0 league record and 26-4 overall record. On top of this, the girls were ranked number six on the ALL MET Washington Post Rankings post-season. The rankings include public and private schools in the Washington D.C. metropolitan area.
O'Malley said, "I am not a senior… but I know I will be missing this experience until next year."
Finally, varsity golf also won the MAC tournament. Led by junior and individual MAC championship winner Jack Hoel, they finished the season with a 6-2 league and 8-4 overall record. Seniors Colin Farrell and Brian Riggione also received all-conference accommodations.
Junior Jack Hoel said, "After we [varsity golf team] won the MAC championship, I couldn't have been happier."
Riggione said, "I'll miss the shared experiences and the closeness of the team. Having won the MAC Tournament five out of the last six years, varsity golf has high expectations and newfound confidence for next year."