Winter sports comes to an end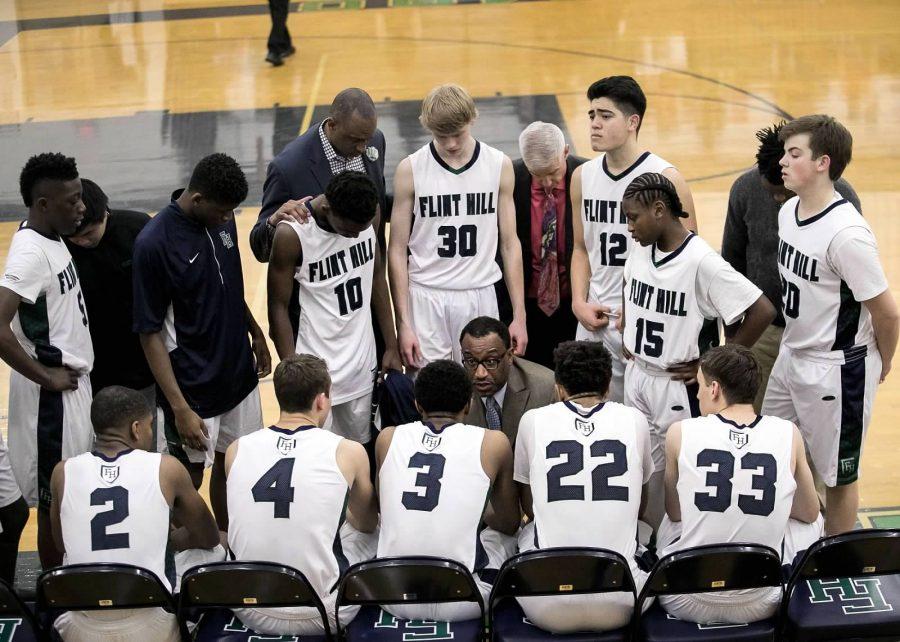 By Shiv Lamba
March 8, 2017
The 2016-2017 Winter Sports Season has officially come to an end. There were numerous unforgettable memories created over the course of this season. Some include beating Potomac's junior varsity boys basketball squad in a nail-biting double overtime at their place and whooping Potomac's varsity girls basketball team 64-48 at home. Including chanting from the bleachers during Winter Fest and pounding the glass boards of the hockey rink, the season was enjoyable. Like always, Flint Hill's winter sports athletes have left a legacy on the Flint Hill program.
The boys varsity basketball squad did not have one of their strongest seasons this year. They finished with an overall record of 7-20 and a league record of 2-10. Although they did not accomplish the goals they had at beginning of the season, forward and junior Sean Herlihy is optimistic about the future.  
He said,"We [boys varsity basketball team] have a good base with some really good potential, we just need to bring it out next year. Hopefully with the younger guys we have that'll come through more experience and practice."
Though they lost against Potomac in both of their games, both were unforgettable.
"Both Potomac were the most intense games of the season because the atmosphere was intense and the fans were crazy," said Herlihy.
Justin Taylor accurately summarizes the season and lays expectations for the boys varsity basketball program next winter: "We were talented but very young," Taylor said. "Next year we will have a more experienced team."
On the flip side, the girls varsity basketball program had one of their strongest seasons this year. They ended the season with an overall record of 16-14 and a league record of 6-8, including defeating The Potomac School at home. Unfortunately, they lost in the quarterfinals of both the Independent School League Tournament Quarterfinal and VISAA State Tournament Quarterfinal.
The most intense game of the season, according to junior guard Cami Lamont, was against Holy Child on Tuesday, February 7th.
"We competed till the very last second, and we were tied with 20 seconds left; however, [we] then lost because they scored with 3 seconds left," said Lamont.
Sophomore and power forward Claire Miller said, "I was really proud of us for stepping up for our last game against them and pushing all the way through to the end."
Although the girls varsity basketball squad will be losing four seniors next year, Miller is confident.
She said, "[Lamont] will step up to be one of the leaders of the team, and our class will also step up too with some new players joining us."
Varsity Ice Hockey had a very impressive winter sports season. They put together an overall record of 7-2 compiling a 77.8% win rate. With their hard work and effort, they advanced to the league finals against PVI.
Though they lost, defenseman and senior Thomas Burr was proud of the students' support.
Burr said, "This was the most intense game of the season because we had a lot of fans come out."
Though this is a newly added sport, it is developing quickly. The future only looks brighter for Flint Hill's winter sports.