Qudus Wahab Commits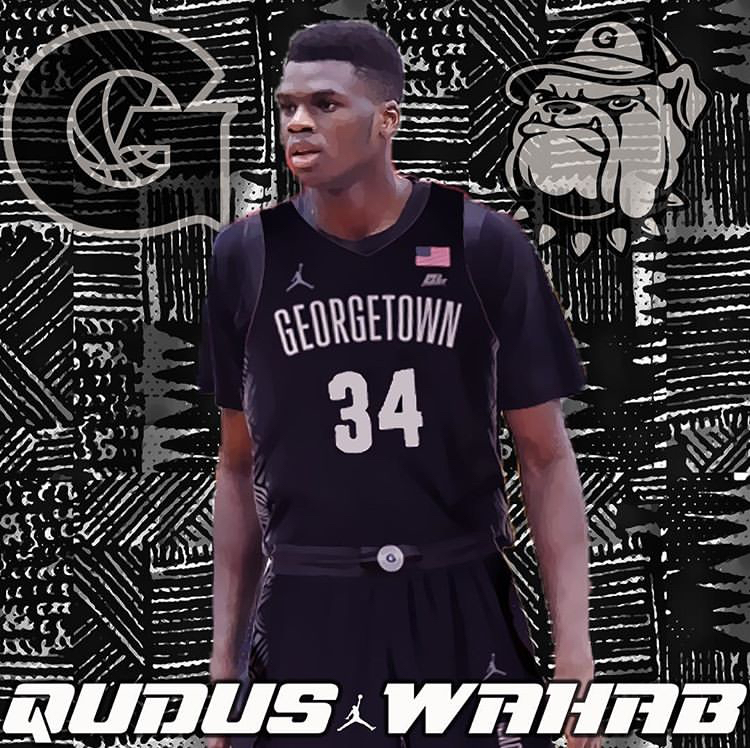 By Shiv Lamba, Co-Editor-in-Chief
January 31, 2019
Many athletes at Flint Hill have taken a step forward to cement their dedication to their respective sports. These students look to take their careers to the next level by playing in college. One of the most prominent committed athletes at Flint Hill is Qudus Wahab.
Wahab has committed to play basketball at Georgetown University. However, after narrowing down his list to Pitt, Syracuse, Virginia Tech, Georgetown, and UConn, it was not an easy decision. In the end, he felt he made the best choice for his future.
"Academically and athletically it is the best for me. The head coach is a hall of famer and played my position. I can learn a lot from him." Wahab has no regrets. "It feels good. It feels relieving," said Wahab. "I am ready for the next level."
Wahab says basketball is his passion, and he thanks God for providing him the opportunity to pursue his sport at such a high level.
"It [basketball] means a lot to me. It has helped me get an education for free," added Wahab.
Wahab's hard work is far from over. He aspires to play professional basketball after his tenure at Georgetown and believes he has a good shot to make it to the National Basketball Association (NBA).
"It is my dream to play in the NBA. I think if I do the right things, I have a good chance."
Now that his college situation is settled, he can focus on his final high school basketball season.
"It means a lot. Right now we are doing very well. I would like that to continue. Our future is bright. If we do the right things, we can win States and the MAC."
Despite having already left a legacy at Flint Hill, Wahab is not satisfied. The sky's the limit for Wahab, and Flint Hill wishes him luck in his future endeavors.