Huskies Finish their Season Strong at the VISAA State Cross Country Championships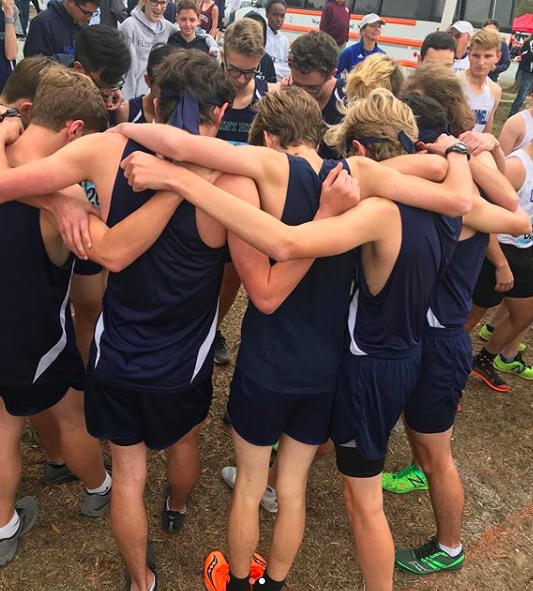 The state meet marked the first time Huskies had ever competed at Pole Green Park. Luckily, though, the course was "mostly flat, along with some hills, but nothing too bad," said Sophomore Marc Sipher. The course was 5 kilometers (3.1 miles) long. 
Along with several personal bests at the meet, two Huskies received All-State honors, indicating that they placed in the top 20 in the meet. In the last cross country meet of his high school career, senior Calvin Lucido earned All-State honors. Lucido came in 17th place with a time of 17:12, making it the second year in a row he has received this honor. 
Sophomore Cooper Brown also added that, "Despite being the last meet of the year, I feel pretty fulfilled and already excited for next season!" 
In addition, junior Kayla Moxley received all-state honors for her astonishing 5th place finish in the race at a time of 19:38. This marked the best finish in Flint Hill Cross Country history in the girls' race at the state meet. By no means was her success an easy task, considering there were 149 runners in her race.
When reflecting upon his final season, Lucido was impressed by the Huskies. He said, "I am so proud of our team this year. Not only did we improve, we bonded as a team." This same sentiment was shared by all of the seniors at the state meet. 
The Huskies placed 9th as a team in the boys' race. With seven Huskies breaking the 20-minute mark and two even running under 18 minutes, the state meet was a great success for the Flint Hill Cross Country team.  Finishing their season strong, the Huskies will look to replicate their success next year. 
In regards to the team's performance this year, freshman Andrew Chow finally added, "I really appreciated what the team did for me.  Coming from a school without sports, I felt like I was a part of a family with the Cross Country."