Flint Hill's Asian American Community Celebrates the Lunar New Year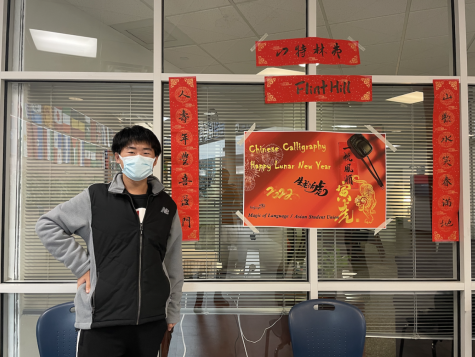 Lunar New Year, sometimes called Chinese New Year, is a major holiday in East Asian culture. It is based on the Lunar calendar and goes on for several days. The diverse cultures of East Asia all celebrate the Lunar New Year differently, but celebrations typically center around family gatherings. In 2022, the Lunar New Year began on February 1st.
Each year in the Lunar calendar corresponds to one of twelve zodiac animals: rat, ox, tiger, rabbit, dragon, snake, horse, sheep, monkey, rooster, dog, or pig. The years also correspond to one of five elemental symbols, which are earth, water, fire, wood, and metal. 2022 is the year of the water tiger. 
The Lunar New Year celebrations also took place at Flint Hill. The Asian Student Union (ASU) created a presentation to educate students on the holiday. The presentation went into depth on the twelve zodiacs, covering their characteristics and detailing the effects of the Tiger Year on them. The presentation also featured a fortune cookie baking tutorial from Mrs. Tam, a segment explaining the significance of the hanbok from Min Kim, a Chinese calligraphy demonstration from Jimmy Li, and video interviews with Flint Hill students and teachers, who were asked what they loved most about their culture. The responses ranged from "it creates connections" (Mr. Chang) to "making traditional food with my family members (Vy Vo)"  
The Asian Student Union also set up a table for calligraphy demonstrations at the front of the school. The calligraphy table and the presentation allowed all students to partake in the celebrations of the New Year and learn something new.